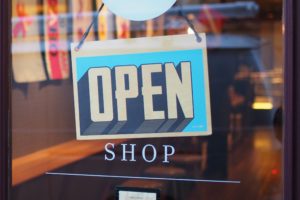 Further to Government guidance we have re-opened our offices as of 8th June 2020.
We have implemented the 'Covid-19 Response Plan', which outlines policies and best practices for business owners to meet the Governments 'Return to Work Safely Protocols' preventing further spread of Covid-19 in the workplace.
We have installed safety screens at reception, in the meeting room and between all staff work stations. We have provided hand sanitizer and are having the office disinfected on a weekly basis and all staff have been provided facility to disinfect their work station on a daily basis. We encourage our staff and clients to wear protective face masks, practice safe distancing and regularly sanitize their hands with the sanitizers provided.
Our priority is to the welfare and health of all our staff and clients. We are continuing to encourage staff to work remotely when possible in order to reduce unnecessary contact. We have also been facilitating Client meetings via Zoom, Teams and other group chat platforms.
We are happy to facilitate clients for meetings but we encourage you to please contact us in advance so that we can schedule the meeting room appropriately.
For more information or to arrange a meeting we encourage you to contact us on info@wda.ie or 01-6771411