Are you Compliant and are you ready to report to the CRA?
In November 2018 the Charities Regulator launched the Charities Governance Code, which sets the minimum standards, which everyone on the board of a registered charity, should ensure their charity meets in order to effectively manage and control their organisations.
The Governance Code is available to download here: https://www.charitiesregulator.ie/media/1609/charities-governance-code.pdf
For the first time in Ireland Charities will be expected to report to the Charities Regulator on their own compliance with The Code. The regulator has set out a schedule for the roll-out of this requirement:
2019 – will be a year of learning and preparation for charities.
2020 – will be the first year that registered charities are expected to comply with the Code.
2021 – will be the first year that registered charities are expected to report on their compliance with the Code.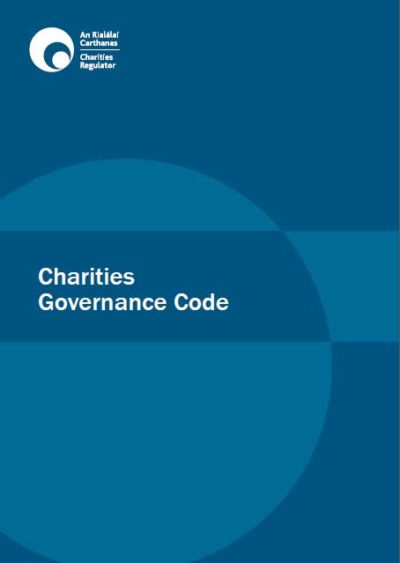 WDA have designed a full compliance programme to ensure your organisations compliance with the code. We have been conducting compliance audits based on the Good Governance Code for a number of years. WDA have worked with charities and not-for-profit organisations for over 25 years. Primarily as Statutory Auditors and Advisors however, our Compliance and Advisory Partner, Jason Dowling CPA, manages a full suite of services for the sector including:
Governance Reviews
Board & Staff Training
Regulatory Compliance Audits
Regulatory Compliance Monitoring
Risk Management – Advisory and Outsourcing
Data Protection – Compliance Assessments + Monitoring
We recommend that 2019 is not only the year of learning for your organisation but that it is the year to get your house in order in advance of the mandatory reporting. An independent assessment of your organisations compliance with the Code in 2019 will provide you with a structure and road map to compliance. Do not wait to start the journey next year, the time to start the journey is now.
Is your Organisation compliant with the Code?

Do you have the resources or experience to complete an assessment?

Are you ready to report to the CRA on your compliance?
If you are not ready to answer the above question or need help to do so contact us today for a free consultation and no-obligation quote via our contact form. Or call us on: 01-6771411